The Tonight Show Starring Jimmy Fallon
2014 - current
After Jay Leno's second retirement from the program, Jimmy Fallon stepped in as his permanent replacement. After 42 years in Los Angeles the program was brought back to New York.
Φωτογραφίες
Βίντεο
Συντελεστές
Επίσημος τίτλος:
The Tonight Show Starring Jimmy Fallon
Release Date:
17 / 02 / 2014
Δεν υπάρχουν διαθέσιμες κριτικές
Εγγραφείτε εδώ για να γίνετε μέλος, ύστερα από τη διαχείρηση λογαριασμού μπορείτε να αιτηθείτε να γίνετε Reviewer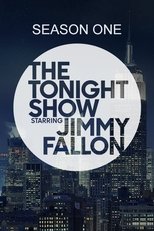 Σεζόν 1
191 Επεισόδια
17 / 02 / 2014
Jerry Seinfeld, Kristen Wiig, Lady Gaga
Bradley Cooper, Tim McGraw
Michelle Obama, Will Ferrell, Arcade Fire
Reese Witherspoon, Fred Armisen, Rick Ross
Paul Rudd, Shaquille O'Neal
Drew Barrymore, Adam Sandler, Dierks Bentley
Denzel Washington, Shaun White, Sara Bareilles
Cameron Diaz, Ralph Fiennes, Mario Batali
Chelsea Handler, Lea Michele
Annette Bening, Norman Reedus, the Avett Brothers
Liam Neeson, Lindsay Lohan, Billy Eichner, Bad Things
Stephen Colbert, Keri Russell, Broken Bells
Kristen Bell, Steve Harvey, Demi Lovato
Tyler Perry, Billy Eichner, Juanes
Shailene Woodley, Artie Lange, Beck
Julianna Margulies, Patton Oswalt, Nate Bargatze
James Franco, Andy Cohen, Jake Bugg
James Spader, Kermit the Frog, Black 47
Lena Dunham, Hugh Dancy, Foster the People
Greg Kinnear, Emilia Clarke, Natasha Leggero
Billy Joel, Chelsea Clinton
Kevin Bacon, Jeff Musial, Ty Dolla $ign, Ann Wilson
Arnold Schwarzenegger, Carson Daly, Vampire Weekend
Bill Cosby, Joby Ogwyn, Nathan East
Russell Crowe, Joan Rivers, The National
January Jones, Josh Holloway, Passenger
Samuel L. Jackson, Minnie Driver, Pitbull
Denis Leary, Cat Deeley, Nickel Creek
Daniel Radcliffe, Cedric the Entertainer, Travie McCoy
Bill O'Reilly, Anthony Mackie, Sky Ferreira
Colin Firth, Chloë Grace Moretz, Nas featuring Q-Tip, John Oates
Anne Hathaway, Marlon Wayans, Yusuf Islam
Jennifer Garner, Dave Grohl, Krist Novoselic, Stevie Nicks
Kevin Costner, Danica McKellar, Alan Cumming and the Broadway cast of 'Cabaret', Philip Bailey
Nicolas Cage, Emily VanCamp, KISS
Brian Williams, Christina Hendricks, Ilan Hall
David Duchovny, John Oliver, Rita Ora
Cameron Diaz, Jim Gaffigan, Future featuring Pusha T
Dr. Phil McGraw, James Van Der Beek, Courtney Barnett, Steven Tyler & Joe Perry
Jamie Foxx, Alan Cumming, Alicia Keys & Kendrick Lamar
Emma Stone, Robinson Cano, Keith Urban
Diane Keaton, Dane DeHaan, David Byrne, Daley
David Spade, Sophia Bush, the Both
Andrew Garfield, Mary Lynn Rajskub, Chvrches
Kevin Spacey, Lewis Black
Bryan Cranston, Brie Larson, Kevin Delaney
Seth Rogen, Matt Bomer, Coldplay
Zac Efron, Guy Fieri, Sarah McLachlan
Michael Fassbender, Zoe Saldana
James McAvoy, Amy Schumer, tUnE-yArDs
Louis CK, Jack White, Neil Young
Dolly Parton, Taylor Kitsch
Maya Rudolph, Robert Duvall, Lily Allen
Jennifer Lawrence, Craig Robinson, a performance by the Broadway cast of 'A Gentleman's Guide To Love and Murder'
Drew Barrymore, Giovanni Ribisi, Elbow
Liam Neeson, Terry Crews, Conor Oberst
Charlize Theron, Josh Hartnett
Hugh Jackman, Jimmy Page, Barry Gibb, the winner of The Voice
Amanda Seyfried, Will Ferrell
Seth MacFarlane, Thandie Newton, Rascal Flatts
Ricky Gervais, Ansel Elgort, Miranda Lambert
Jonah Hill, Rahm Emanuel,Soundgarden
Tom Cruise, Kendall and Kylie Jenner,Chrissie Hynde
Mike Myers, Neil deGrasse Tyson, Damon Albarn
Channing Tatum, Joshua Topolsky, Julian McCullough
Clint Eastwood, Jack White
Jim Carrey, Jeff Daniels, Taylor Schilling, Ed Sheeran
Barbara Walters, Mama June & Honey Boo Boo, Iliza Shlesinger
Chris Rock, Kacey Musgraves
Dave Chappelle, Body Count
Jennifer Lopez, Keenen Ivory Wayans
Kevin Hart, Jimmy Buffett
Rosario Dawson, Jeff Musial, Fun
Kiefer Sutherland, Nicole Richie, Crosby, Stills & Nash
Halle Berry, Chris Colfer, Florida Georgia Line
Kelly Ripa, Jason Clarke, Sylvan Esso
Dana Carvey, Hailee Steinfeld, Magic!
Liev Schrieber, Rob Reiner, Gabriel Ingelsias
Michael Strahan, Diane Kruger, Phish
Cameron Diaz, Josh Gad, Bleachers
Whoopi Goldberg, Stephen Moyer, Puss N Boots
John Lithgow, Miranda Kerr, Jason Mraz
Kate Hudson, Ellar Coltrane, Nico & Vinz
Dwayne Johnson, Mel B, Chronixx
Robin Wright, Josh Charles, Weezer
Morgan Freeman, Kesha, Tweedy
Jon Hamm, Brit Marling, Martha Stewart
James Franco, Chadwick Boseman, Jenny Lewis
Vin Diesel, Aubrey Plaza, Will.i.am
Heidi Klum, Mike Birbiglia, Temples
Julia Roberts, Andy Cohen, Ron Funches
Martin Lawrence, Jenny Slate, Aloe Blacc
Helen Mirren, James Cameron, Spoon
Clive Owen, Nina Dobrev, the Head & the Heart
Megan Fox, Nick Cannon, Wiz Khalifa
Jeff Bridges, Ali Larter, Andy Woodhull
Katie Holmes, Chris Hardwick, OneRepublic
Mickey Rourke, Rob Riggle, Kings of Leon
Taylor Swift, Andrew Rannells, Ryan Adams
Sylvester Stallone, Eve Hewson, the winner of 'Last Comic Standing'
Jason Statham, Demi Lovato, David Chang
Bill Cosby, Tiger Woods, Rory McIlroy, Royksopp & Robyn
Pierce Brosnan, Tavi Gevinson, the Madden Brothers
Jared Leto, Amy Brenneman, Thirty Seconds To Mars, Tom Bailey
Josh Brolin, Artie Lange, Giada De Laurentiis
Ethan Hawke, Amy Sedaris, the Secret Sisters
Adam Levine, Meredith Vieira, Maroon 5
Blake Shelton, Tim Heidecker & Eric Wareheim
Larry David, Gisele Bündchen, Jeezy ft. Future
Claire Danes, Mo'ne Davis, Fences ft. Macklemore
Jason Segel, Steve Harvey, Alicia Keys
Keith Richards, Debra Messing
Hugh Jackman, Nick Offerman, Luke Bryan
Jessica Chastain, Jeffrey Tambor, Chris Brown
Julianna Margulies, Jerry Lewis, Public Enemy
Liam Neeson, Terry Gilliam
Billy Crystal, Rose Byrne, Chef Nobu Matsuhisa
Sofia Vergara, Megan Boone, The Black Keys
Kerry Washington, Carson Daly, Julian Casablancas + The Voidz
Andy Samberg, Kevin Durant, Kenny Chesney
Chris Pratt, Rosamund Pike
Matthew Broderick & Nathan Lane, Robert Plant
Tyler Perry, Miles Teller, Lucinda Williams
Jennifer Garner, John Mulaney, Lady Antebellum
Derek Jeter, James Marsden, 5 Seconds of Summer
Jeremy Renner, Carol Burnett, Mario Batali, Joe Perry
Kristen Stewart, Artie Lange, Jason Aldean, Nas
Robert Downey Jr., Ira Glass, Big & Rich
Steve Carell, Julianne Hough, Philip Selway featuring the Dap-Kings
Jada Pinkett Smith, Nick Kroll, Bobby Shmurda
Zach Galifianakis, Casey Wilson
Emma Stone, Logan Lerman, Sam Smith
Shailene Woodley, Michael Shannon, Eric Church, Lenny Pickett
Sting, Jason Schwartzman, a performance from The Last Ship
Bradley Cooper, Neil Diamond
Ewan McGregor, Charles Barkley, Wilco, Herbie Hancock
Daniel Radcliffe, Mike Tyson, Sturgill Simpson
Jake Gyllenhaal, Paul Reubens, She & Him, George Clinton
Gordon Ramsay, Little Big Town
Kevin Spacey, Olivia Munn, Kenny & Keith Lucas
Anne Hathaway, Gael Garcia Bernal, Stevie Nicks
Savannah Guthrie, Matt Lauer, Felicity Jones, FKA Twigs
Bette Midler, Jim Gaffigan
Matthew McConaughey, Beth Behrs, Tove Lo
Jay Leno, Lucy Liu, Kevin Delaney, Dave Davies
Jeff Daniels, Mackenzie Foy, the New Basement Tapes
Drew Barrymore, the Farrelly Brothers, Johnny Marr
Channing Tatum, Eddie Redmayne, Logic
Josh Hutcherson, Tracey Ullman, Echosmith
Liam Hemsworth, Katherine Heigl, Sebastian Maniscalco, Kool & the Gang
Benedict Cumberbatch, Allison Williams, U2
Russell Brand, Brooke Shields, U2
Jon Stewart, Stephen Merchant, U2
Mark Ruffalo, Anthony Kiedis, U2
Julianne Moore, Michael Cera, U2
Tim Allen, will.i.am, Dej Loaf
Christopher Walken, Nick Jonas, Iggy Azalea
Garth Brooks, Rashida Jones
Σεζόν 2
216 Επεισόδια
05 / 01 / 2015
Bradley Cooper, Harry Connick Jr., Big K.R.I.T. featuring Raphael Saadiq
Nicole Kidman, Patton Oswalt, the War on Drugs
Liam Neeson, Fred Armisen, Carrie Brownstein
Lena Dunham, J.K. Simmons, Ghostface Killah with the Revelations featuring AZ and Kool G Rap
Don Cheadle, Kate Bosworth
Charlie Day, Jeff Musial, Little River Band
Chris Hemsworth, Sienna Miller, Joey Bada$$
Gwyneth Paltrow, Josh Gad, Panda Bear
Kevin Hart, Jay Baruchel, Meghan Trainor
Brian Williams, Victoria Justice, Joshua Topolsky
Jennifer Lopez, Anthony Mackie, Iliza Shlesinger
Jude Law, Keri Russell, Fall Out Boy
Jennifer Aniston, Bill Gates, Mario Batali
Blake Shelton, Bob Costas, Mötley Crüe
Ryan Seacrest, Maddie & Tae
Will Ferrell, Kevin Hart, Ariana Grande
Michael Keaton, Gwen Stefani
Ellen DeGeneres, Neil Young, Doc Severinsen
Will Smith, Rosamund Pike, Jack White
Jamie Dornan, Hannah Davis, Sheppard
Dakota Johnson, Anthony Anderson, Mark Ronson
Hugh Grant, Charles Barkley, Kyle Kinane
Colin Firth, Jack McBrayer, Triumph the Insult Comic Dog, the Weekend
Samuel L. Jackson, Norman Reedus, Jessie J
Edward Norton, Craig Robinson, Imagine Dragons
Taylor Swift, John Oliver, Imagine Dragons
Sigourney Weaver, Andy Cohen, Ella Henderson
Martin Short, Ruth Wilson
Kevin Bacon, Amy Sedaris, Nick Jonas
Christina Aguilera, Jeff Probst, Kid Rock
Josh Duhamel, Gabrielle Union, Charlie Wilson
Ice-T, Andrew Rannells, Lupe Fiasco
James Spader, Margot Robbie, Tobias Jesso Jr.
Josh Hutcherson, Abbi Jacobson & Ilana Glazer, Michael Schlow
Ryan Reynolds, Terrence Howard, Kelly Clarkson
Judi Dench, Ansel Elgort, GZA, Tom Morello
Danny DeVito, Zoe Kravitz
Hugh Jackman, Tiffani Thiessen, Hozier
Jim Parsons, Miles Teller, Wiz Khalifa
Jennifer Garner. Eugene Levy, Modest Mouse
Will Ferrell, Chelsea Peretti, Boots
Ben Stiller, Tim Gunn, Rixton
Jeremy Piven, Ariana Grande
January Jones, Bubba Watson, Brandon Flowers
Elizabeth Banks, Ronda Rousey, Little Big Town
Mitt Romney, Grace Helbig, G-Unit
Alan Cumming, Carey Mulligan, Ludacris
Will Forte, Adam Horovitz, Jeremy Wade
Helen Mirren, Oscar Isaac, Wale
Ethan Hawke, Willie & Korie Robertson, Alt-J
Pharrell, Roma Downey, Mark Burnett, Milky Chance
First lady Michelle Obama, Matthew Morrison, Smashing Pumpkins
Ricky Gervais, Jordana Brewster, Elle King, Boz Scaggs
Michael Douglas, Kat Dennings, St. Vincent
Louis C.K., Sophia Bush, Who Is Fancy
Julia Louis-Dreyfus, Scott Eastwood, Flo Rida
Madonna, Nikolaj Coster-Waldau
Kevin James, Vanessa Hudgens, Dan White
LL Cool J, Rose Byrne, Big Sean
Blake Lively, Brian Grazer, Nate Bargatze, 'Weird Al' Yankovic
Russell Crowe, Chris Christie, Kenny Chesney
Chris Evans, Monty Python, LunchMoney Lewis
Chris Pratt, Elizabeth Olsen
Robert Downey Jr., Fran Lebowitz, Zac Brown Band
Jeremy Renner, Edie Falco, Tori Kelly
Kristen Wiig, Thomas Middleditch, Josh Groban
Scarlett Johansson, David Steinberg, Blur
Helen Hunt, Jesse Eisenberg, My Morning Jacket
Jack Black, Melissa Rivers, Jeff Garlin
Sofia Vergara, James Marsden, Fetty Wap
Kerry Washington, Jesse Tyler Ferguson, Noel Gallagher
Jane Fonda, Sean Diddy Combs, the Vaccines, Jeff Bradshaw
Charlize Theron, Tom Brokaw, Death Cab For Cutie
Anna Kendrick, Terry Crews, Nate Ruess, Unlocking the Truth
Rebel Wilson, Rosie Huntington-Whiteley, Faith No More
Bill O'Reilly, Snoop Dogg
Queen Latifah, Sam Rockwell, a performance by the Broadway cast of Something Rotten!
Hugh Jackman, Nick Offerman, Janelle Monae
Jamie Foxx, Carla Gugino, Jamie Foxx featuring Kid Ink
David Duchovny, Jeff Foxworthy, Pitbull, Kevin Eubanks
Dwayne Johnson, Meghan Trainor, John Legend
Sting, Kevin Connolly, Kevin Delaney
Melissa McCarthy, Ed Sheeran, Terence Blanchard
Jude Law, Bryce Dallas Howard, Florence & the Machine
Jason Statham, Adrian Grenier, Elayne Boosler
John Cusack, Chita Rivera, Ricky Martin
Amanda Seyfried, Marlon Wayans, Jason Derulo
Larry David, Jason Alexander, Natasha Leggero, Alabama Shakes
Denis Leary, Molly Shannon, Kacey Musgraves
Whoopi Goldberg, Christian Slater, Of Monsters and Men
David Spade, Jennette McCurdy, A$AP Rocky
Aziz Ansari, Taylor Schilling, Adam Lambert
Billy Crystal, Jeb Bush, Courtney Barnett
Mark Ruffalo, Alan Rickman, James Taylor
Colin Farrell, Jason Schwartzman, Elmo
Vince Vaughn, Jim Gaffigan, Ryn Weaver
Seth MacFarlane, Amber Heard, Leon Bridges
Channing Tatum, Mo Rocca, X Ambassadors
Arnold Schwarzenegger, Mike Birbiglia, Major Lazer
Mark Wahlberg, Chris Colfer, Morrissey
Benicio Del Toro, Taylor Kitsch, Penn & Teller
Richard Gere, Jessica Simpson, Keith Urban
Σεζόν 3
79 Επεισόδια
04 / 01 / 2016
Sylvester Stallone, John Stamos, Shawn Mendes, Camila Cabello
Donald Trump, Ken Jeong, Cam
Hillary Clinton, Lucy Liu, Flo Rida
Will Ferrell, Christina Aguilera
Ben Affleck/Zoe Lister-Jones/Zayn
Jennifer Lopez/Snoop Dogg/Zayn
Ice Cube, Ellie Kemper, Conrad Sewell
Michael Strahan, James Cameron, Vince Staples
Ariana Grande, Russell Westbrook
James Spader, Mandy Moore, Jack White
Renee Zellweger, Shaquille O'Neal,
Joseph Gordon-Levitt, Millie Bobby Brown, the Head and the Heart
Kevin James, Michael B. Jordan, Bon Iver
Edward Norton, Riz Ahmed, President of Nintendo of America Reggie Fils-Amine
Reese Witherspoon, Andrew Rannells, Warpaint
Σεζόν 4
51 Επεισόδια
10 / 01 / 2017
Queen Latifah, Fred Armisen, The Flaming Lips
Danny DeVito, Brit Marling, Ciro Ortiz, Jon Bellion
Drew Barrymore, Tom Brokaw, Parquet Courts
Ricky Gervais, Vanessa Hudgens, Noah Cyrus featuring Labrinth
Dakota Johnson, Colin Hanks, UB40
Keanu Reeves, Judd Apatow, the Lumineers
Kristen Stewart, Dan Rather, Big Sean
Gordon Ramsay, Alessia Cara
Tom Selleck, Joe Jonas, Kelsea Ballerini
Ice Cube, Rosamund Pike, the Band Perry
Seth Meyers, Dev Patel, Kid Cudi
Alec Baldwin, JoAnna Garcia Swisher, Future Islands, Nathan East
Lena Dunham, Common, Kate Berlant, John Early, Ed Sheeran
Magic Johnson, Luke Wilson, Roy Wood Jr.
Charlie Day, Kendall Jenner, NxWorries
Gwen Stefani, Dane DeHaan, Damien Chazelle, Maggie Rogers
Ethan Hawke, Ricky Martin, Robert Irwin, Rag'n'Bone Man
Joel McHale, Zoe Kravitz, Ryan Adams
Will Forte, Milo Ventimiglia, Future
Ariana Grande, Ken Jeong, Josh Johnson
Susan Sarandon, Elijah Wood, Little Big Town, Charlie Wilson
Hugh Jackman, Mandy Moore, Chronixx
Aaron Paul, Keri Russell, 2 Chainz featuring Gucci Mane
Michael Shannon, Alicia Keys, John Mellencamp featuring Martina McBride
Jennifer Lopez, Jeff Probst, Depeche Mode
Octavia Spencer, John Lithgow, Luke Bryan
Samuel L. Jackson, Dakota Fanning, Ed Sheeran
Adam Levine, Josh Gad, Maroon 5
Ice Cube, Paris Jackson, Khalid
Elizabeth Banks, J.J. Abrams, Kate Tempest
Morgan Freeman, Norman Reedus, Joe Zimmerman
Vin Diesel, Shaquille O'Neal, Pitbull featuring Stephen Marley
Michael Keaton/Nina Dobrev/The xx
Goldie Hawn, Nikolaj Coster-Waldau, Brian Reed, Mary J. Blige
Chris Rock,Andy Cohen,Phoenix
Kaley Cuoco,Horatio Sanz,L.P.
Chris Pine, Fran Lebowitz, Halsey
Halle Berry, Michael Che, George Ezra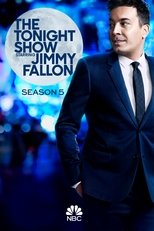 Σεζόν 5
4 Επεισόδια
05 / 09 / 2017
Sarah Paulson, Tig Notaro, Luis Fonsi
Tracy Morgan/Kate Mara/Chris Lane feat. Tori Kelly
Fallonventions/Rose Byrne/Brad Paisley
Σεζόν 6
15 Επεισόδια
04 / 09 / 2018
Ethan Hawke/Lil Rel Howery/Meek Mill
Nicki Minaj/Phoebe Robinson/Julia Michaels
Jennifer Garner/Jeff Foxworthy/Sheryl Crow
Kendall Jenner/Paul McCartney
Nick Jonas/Elizabeth Olsen/Robin Schulz
Matthew McConaughey/Norm Macdonald/Future
Daniel Radcliffe/Matt Czuchry/Teyana Taylor/Aerosmith
Jack Black/Angela Bassett/Josh Groban
Alexander Skargard/Justin Hartley/Bad Bunny
Ricky Gervais/Shawn Mendes
Bradley Cooper/Kathryn Hahn/Jim James
John Cena/Maggie Gyllenhaal/H.E.R.
Lin-Manuel Miranda/Tyler 'Ninja' Bevins/Black Thought/Salaam Remi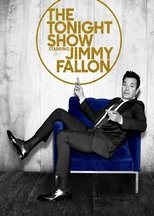 Σεζόν 7
45 Επεισόδια
03 / 09 / 2019
Bill Hader/Cara Delevingne/Lester Holt/Alec Benjamin
Scarlett Johansson/Pete Buttigieg/Jim James/Teddy Abrams
John Lithgow/Elizabeth Warren/Alanis Morissette
Jennifer Lopez/Camila Cabello
Timothee Chalamet/Ashley Graham/Bong Joon Ho/Summer Walker
Pierce Brosnan, Nicole Richie, Blackpink
Nick Offerman/Charli D'Amelio/HAIM
At Home Edition: Jonas Brothers/Lester Holt/Charli D'Amelio/Chvrches
Joseph Gordon-Levitt/Paula Pell/Jessie Reyez
Nick Kroll/Dennis Miller/Tyler 'Ninja' Blevins/Residente/Bad Bunny
Sylvester Stallone/Cedric the Entertainer/Mark Normand
Billie Eilish/Sebastian Maniscalco
Taylor Swift/Chris O'Dowd/Angel Olsen
Chris Evans/Scott Evans/Naomi Scott/EarthGang
Adam Sandler/Jenny Slate/Megan Gailey
Matthew McConaughey/Chip Gaines/Joanna Gaines/Gucci Mane
Chadwick Boseman/Evan Rachel Wood/David Byrne
Dolly Parton/Kacey Musgraves
Will Ferrell/Alan Cumming/Jessica Kirson
Daisy Ridley/Tom Hiddleston/Michael Eric Dyson/Noah Cyrus/Leon Bridges
Ryan Reynolds/Niall Horan/Camila Cabello/DaBaby
Eddie Murphy/Greta Gerwig/Orlando Leyba
Quentin Taratino/Jodie Whittaker/Nathaniel Rateliff
Robert Downey Jr./Aidy Bryant/Little Big Town
Matthew McConaughey/Hugh Grant/Vanessa Hudgens/Ashley McBryde
J.J. Watts/Louis Tomlinson
Ewan McGregor/Fran Lebowitz/Mustard/Roddy Ricch
Margot Robbie/Jeff Probst/Mura Masa/slowthai
Claire Danes/Lana Condor/Lil' Wayne
Steve Buscemi/Zoey Deutch/Justin Bieber/Quavo
David Beckham/Guy Fieri/Doja Cat
John Mulaney/Bad Bunny/Sech
Kevin Bacon/Tan France/Taylor Tomlinson
Phil McGraw/Sophia Bush/Tyler 'Ninja' Blevins/Maggie Rogers
Σεζόν 8
176 Επεισόδια
21 / 09 / 2020
Julianne Moore/Chace Crawford/Polo G
Keira Knightley/Chelsea Clinton/Tame Impala
Joy Reid, Derrick Johnson, Anitta ft. Cardi B & Myke Towers
Chris Rock/Jonathan Majors/Sasha Sloan
Sting/Gashi/Gugu Mbatha-Raw
Matthew McConaughey, Megan Rapinoe, Morris Day, Trinidad Jame$
Tracee Ellis Ross, Andy Cohen, Aaron Frazer
Chelsea Handler, Russell Brand, Mary Beth Barone
Alexander Skarsgård, Karol G
Maya Rudolph, Christopher Meloni, 24kGoldn
Milo Ventimiglia, The Lucas Brothers, Lil Tjay, 6LACK
Denis Leary, Cristin Milioti, Rod Wave
Pete Davidson, Gaten Matarazzo, Glass Animals
Jim Parsons/Shepard Smith/BTS
Michael Che/Colin Jost/Kaitlyn Dever/BTS
Adam Sandler/Millie Bobby Brown/BTS
Daniel Craig/Billie Eilish/Finneas
Lin-Manuel Miranda/Luis Miranda/Ruby Rose/The Highwomen
Maya Rudolph/Matt Bomer/070 Shake
Eddie Redmayne/Guy Raz/Lele Pons/Guaynaa
Kevin James/Lenny Kravitz/Nate Batgatze
Gwen Stefani/Swizz Beatz/Timbaland/Bebe Rexha/Doja Cat
Natalie Portman/Billy Porter/Lous and the Yakuza
Anthony Mackie/Lily James/Black Thought/Portugal. The Man/The Last Artful, Dodgr
Julia Louis-Dreyfus/Patton Oswalt/Of Monsters and Men
Chelsea Hander/Bernie Sanders/The War on Drugs
Sterling K. Brown/Zoe Lister-Jones/Matthew 'super' DeLisi/Rina Sawayama
Ken Jeong/Pete Buttigieg/Sam Hunt
America Ferrera/David Dobrik/Corey Seager/Brothers Osborne
Nick Offerman/Stacey Abrams/Busta Rhymes/Anderson Paak
Anthony Anderson/Elizabeth Warren/Big Boi/Sleepy Brown/Killer Mike/Big Rube
Sarah Silverman/Dua Lipa/Steve Kornacki/Common/Black Thought
Kenan Thompson/Kate Mara/James Blake
Milo Ventimiglia/Marc Maron/Oneohtrix Point Never
Kaley Cuoco/Megan Rapinoe/21 Savage and Metro Boomin
Vince Vaughn/Lorraine Bracco/Gus Dapperton
Michael Strahan/Brene Brown/Patty Smyth
James Spader/Chris Paul/21 Savage/Metro Boomin
Post Malone/Phoebe Robinson/2 Chainz
Chance the Rapper/Erin Andrews/G Herbo
Whoopi Goldberg/Emma Corrin/Dierks Bentley
Dan Levy/Michael J. Fox/Julia Michaels
Sarah Paulson/Henry Golding/Car Seat Headrest
Leslie Mann/Colin Quinn/SAINt JHN
Emma Stone/Ben Falcone/Josh Groban
Joe Scarborough/Mika Brzezinski/Paul Bettany/Internet Money/Gunna/Don Toliver/Nav
Melissa McCarthy/Cast of "Saved by the Bell"/Sheryl Crow
Nick Kroll/Lily Collins/Matt Berninger
Keanu Reeves/Alex Winter/Joe Manganiello/The Smashing Pumpkins
Jamie Dornan/Lisa Robinson/Phoebe Bridgers
Jason Bateman/Carrie Underwood
Barack Obama/Sienna Miller/Liam Gallagher
Mariah Carey/Andrew Rannells/Jose Feliciano
Taraji P. Henson/Chloe Fineman/Finneas
Jon Hamm/Meghan Trainor/Earth, Wind & Fire
Bruce Springsteen/J Balvin/Mandy Moore
Kristen Bell/Sienna Miller/Kelly Clarkson/Brett Eldredge
Gal Gadot/Ricky Martin/Lana Del Rey
Kristen Wiig/Graham Norton/Jack Harlow
Tina Fey/Patty Jenkins/Marcus King
Paul McCartney/Pedro Pascal/The Voidz
Olivia Colman/Lucas Hedges/Barry Gibb/Jhene Aiko/Nas
Gordon Ramsay, Vanessa Kirby, Sturgill Simpson
Gwen Stefani, Ralph Macchio
Dan Rather, Don Cheadle, Katy Tur, Michael Kiwanuka
Ricky Gervais, Daisy Edgar-Jones, The Avett Brothers
Rob Lowe, Lil Nas X, Regé-Jean Page, Mark Normand
Rashida Jones, Bill Burr, Old Dominion
Anne Hathaway, Lilly Singh, Jazmine Sullivan
Riz Ahmed, Angela Bassett, Jacob Collier ft. Mahalia
Anthony Mackie, Cristin Milioti, Rico Nasty
Nicole Kidman, Cole Sprouse, Henry Hall
Alex Rodriguez, Spike Lee, Jimmy Jam & Terry Lewis ft. Babyface
Dakota Johnson, Yara Shahidi, Tate McRae
Martin Scorsese, Fran Lebowitz, Pete Buttigieg, Hunter Schafer, Playboi Carti
Shaquille O'Neal, Alison Brie, Pa Salieu
Rosario Dawson, Daveed Diggs, Amanda Shires, Jason Isbell
Jared Leto, Jane Lynch, Jade Bird
Susan Sarandon, JJ Watt, Thad Cockrell
Rami Malek, Bridget Everett, Jesus Trejo
Keegan-Michael Key, Terry Gross, Fontaines D.C.
Justin Timberlake, London Hughes, Ozuna x Anuel AA
Bryan Cranston, John Cena, Remi Wolf
Drew Barrymore, Talib Kweli, Nilufer Yanya
Kelly Ripa, JoJo Siwa, M. Night Shyamalan
Mike Myers & Dana Carvey, Camila Mendes, Olivia Rodrigo
Dolly Parton, Noah Centineo, Slowthai ft. Skepta
Dave Grohl, Joel Kinnaman, Foo Fighters
Priyanka Chopra Jonas, LaKeith Stanfield, Rob Gronkowski, Joy Oladokun
Dwayne Johnson, Daniel Kaluuya, Chris Stapleton
Cardi B, Alex Moffat, Lang Lang
Kenan Thompson, Lana Condor, Fireboy DML
Shailene Woodley, Henry Louis Gates Jr., Kenice Mobley
Awkwafina, Ava DuVernay, Mary McCartney, Chloe X Halle
Eddie Murphy, Eve Hewson, The Kid LAROI
Queen Latifah, Paris Hilton, The Network
John Legend, Jermaine Fowler, Arlo Parks
Leslie Jones, Elizabeth Olsen, Nicky Jam & Romeo Santos
Tracy Morgan, Sam Heughan, Pete Lee
Amanda Seyfried, Omar Sy, Lil Durk ft. 6Lack
Amy Poehler, Courtney B. Vance, Willie Jones
Chrissy Teigen, Rory McIlroy, Pink Sweat$, Kehlani
Norman Reedus, Charli D'Amelio, Dixie D'Amelio, Mike Vecchione
Jennifer Garner, Don Lemon, Adrianne Lenker
Nick Offerman, Hailey Bieber, Freddie Gibbs
John Oliver, Brian Tyree Henry, Japanese Breakfast
Benedict Cumberbatch, Madelaine Petsch, Rosé
Jerry Seinfeld, Taylor Kinney, Camilo
Michelle Obama, Guy Raz, Edie Brickell & New Bohemians
Carey Mulligan, Caleb McLaughlin, Kali Uchis
Joseph Gordon-Levitt, Phoebe Robinson, Celeste
Allison Janney, Ṣọpẹ́,Dìrísù, Pooh Shiesty
Ice-T; Tig Notaro; Orlando Leyba
Russell Wilson and Ciara, Eiza González, Jon Pardi
Michael Strahan, Emmy Blotnick
Elisabeth Moss, James Cameron, Carlos Vives & Ricky Martin
Kevin Bacon, Simone Biles, Ritt Momney
Anna Kendrick, Wayne Federman, Masked Wolf
Magic Johnson, Kate Upton, Moneybagg Yo
Michael Che; Roger Daltrey; Nicki Nicole; Lunay
Michael B. Jordan, Impractical Jokers, Coi Leray
James Spader, Abbi Jacobson, Beach Bunny
Actress Aidy Bryant; Girl in Red performs.
Andrew Garfield; Sara Bareilles; Renée Elise Goldsberry; Paula Pell; Busy Philipps;Thomas Rhett
Channing Tatum, Josh Duhamel, Joyelle Nicole Johnson
Jessica Alba, Marc Maron and musical guest Sech
Jessica Biel; Chiara Aurelia; Nick Thune; Mad Foxes
Actress Leslie Jones; activist X González; Weezer performs.
Dave Chappelle, Nikki Glaser, J.PERIOD ft. Black Thought & Tiffany Gouché
Keegan-Michael Key, Zoey Deutch, Conway the Machine ft. Ludacris & J.I.D
Chance the Rapper, Fred Armisen, Alan Jackson
P!nk, Eric Bana, Natti Natasha & Becky G
Blake Shelton, Horatio Sanz, Regard, Troye Sivan & Tate McRae
Tina Fey, Wyatt Cenac, Dayglow
Constance Wu, Andrew Rannells, Lord Huron
Dave Grohl, Lil Nas X, Blake Shelton
Kevin Hart, Chrissy Metz, St. Vincent
Sofia Vergara, Jack Antonoff, Bleachers
Michael Douglas; Billy Porter; Mustafa
Julianne Moore; Dave Bautista; Twenty One Pilots
Robert De Niro, Anthony Ramos, Anne-Marie, Niall Horan
Lin-Manuel Miranda, Phoebe Dynevor, Sharon Van Etten & Angel Olsen
Kristen Bell, Dane DeHaan, Migos
Jason Momoa, Rose Byrne, Clairo
Kathryn Hahn, Jon M. Chu, Polo G
Ethan Hawke, Ilana Glazer, Jack Ingram, Miranda Lambert, Jon Randall
Salma Hayek, Dr. Anthony Fauci, Jessie Ware
Seth Meyers, Annie Murphy, Coldplay
Helen Mirren, Kenya Barris, Noel Gallagher's High Flying Birds
Scarlett Johansson, Questlove, Gucci Mane, Pooh Shiesty
Vin Diesel, Riley Keough, Modest Mouse
John Cena, Henry Winkler, Majid Jordan
Jon Hamm, Ozuna, Rojo Perez
Charlize Theron, Willie Nelson, Beabadoobee
Tom Hiddleston, Tig Notaro, GoldLink ft. Flo Milli
Don Cheadle, Cecily Strong, BTS
Mark Wahlberg, Mark Hamill, John Mayer
Dwayne Johnson, Joshua Jackson, Swedish House Mafia ft. Ty Dolla $ign and 070 Shake
Jonas Brothers, Zoe Lister-Jones, Omar Apollo
Emilia Clarke, Mark Ronson, Brandi Carlile
Kate Beckinsale, Fred Armisen, Leon Bridges
Matt Damon, Jason Sudekis, Camila Cabello