The Queen of Flow
2018 - current
After spending seventeen years in prison unfairly, a talented songwriter seeks revenge on the men who sank her and killed her family.
Φωτογραφίες
Βίντεο
Συντελεστές
Επίσημος τίτλος:
La Reina del Flow
Release Date:
12 / 06 / 2018
Δεν υπάρχουν διαθέσιμες κριτικές
Εγγραφείτε εδώ για να γίνετε μέλος, ύστερα από τη διαχείρηση λογαριασμού μπορείτε να αιτηθείτε να γίνετε Reviewer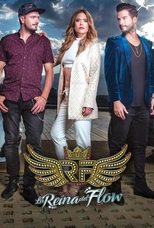 Σεζόν 1
82 Επεισόδια
Yeimy Montoya, a talented young woman, serves a wrongful sentence in a New York prison. Her only desire is to get out to take revenge against all those who destroyed her life. In the top of the list is Charly Flow, an acclaimed and famous singer of reggaeton who plagiarized the lyrics of her songs, played with her and sent her to jail. Yeimy must fake her death and change her identity. She will return as Tamy Andrade, a wealthy reggaeton producer, who puts an end to Charly Flow's career.
12 / 06 / 2018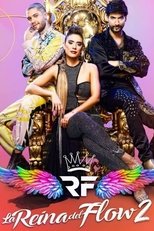 Σεζόν 2
60 Επεισόδια
26 / 04 / 2021